Why waste endless hours scouring for the ideal present to impress your loved one when you can astound them with the stunning, majestic beauty of our Precious Medley Bouquet?

If you're on the hunt for a gift that radiates all the love and emotions in your heart and embodies the beauty and [...]
Add To Cart
Add 8 Balloons for $42.95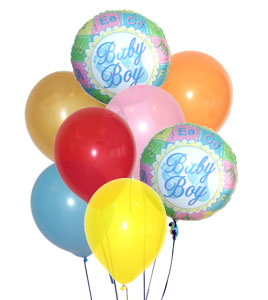 Why waste endless hours scouring for the ideal present to impress your loved one when you can astound them with the stunning, majestic beauty of our Precious Medley Bouquet?

If you're on the hunt for a gift that radiates all the love and emotions in your heart and embodies the beauty and [...]
Why waste endless hours scouring for the ideal present to impress your loved one when you can astound them with the stunning, majestic beauty of our Precious Medley Bouquet?

If you're on the hunt for a gift that radiates all the love and emotions in your heart and embodies the beauty and [...]
Why waste endless hours scouring for the ideal present to impress your loved one when you can astound them with the stunning, majestic beauty of our Precious Medley Bouquet?

If you're on the hunt for a gift that radiates all the love and emotions in your heart and embodies the beauty and joy that your beloved has brought into your life, then look no further than this exquisite floral arrangement.

It is grand, it's sensational, and it's simply delightful to behold.

With just one glimpse of the Precious Medley Bouquet, your recipient will be deeply moved by the exotic beauty contained within the delicate coral, bright yellow, and royal lavender blooms, enhanced by lush, vibrant greens.

The rich, vibrant colors bursting with love, warmth, joy, and cheer will not only dazzle the recipient with its captivating charm but also enliven and rejuvenate any space it graces.

This magnificent floral arrangement showcases an array of fresh, colorful blossoms that complement and contrast each other. The rich hues of red blossoms, a color that has symbolized passion and ardent attachment for ages, are complemented by vivacious shades of coral and sparkling white blooms intermittently. The resulting ethereal beauty is further accentuated by adding various shades of green from seasonal blooms of different shapes, sizes, and textures, creating a collection overflowing with splendor, grace, and elegance.

From anniversaries and birthdays to any random day to express your love and admiration, this enchanting bouquet is the perfect fit for various occasions.

Our local florists in Canada and the United States can reserve your Precious Medley Bouquet in advance or create a fresh arrangement to-order for same-day delivery, ensuring your beloved knows how truly precious they are to you.
Item No. F1-231
Price: $64.95