Want to make a birthday or anniversary unforgettable? Nothing demonstrates your affection more than a gorgeous bouquet of freshly picked flowers. Our Nature's Bounty Bouquet is a premium yet reasonably priced option that will leave a lasting impression. With its lively colors and sun-kissed blossoms[...]
Add To Cart
Add 8 Balloons for $42.95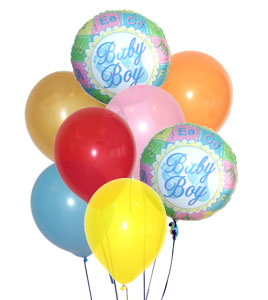 Want to make a birthday or anniversary unforgettable? Nothing demonstrates your affection more than a gorgeous bouquet of freshly picked flowers. Our Nature's Bounty Bouquet is a premium yet reasonably priced option that will leave a lasting impression. With its lively colors and sun-kissed blossoms[...]
Want to make a birthday or anniversary unforgettable? Nothing demonstrates your affection more than a gorgeous bouquet of freshly picked flowers. Our Nature's Bounty Bouquet is a premium yet reasonably priced option that will leave a lasting impression. With its lively colors and sun-kissed blossoms[...]
Want to make a birthday or anniversary unforgettable? Nothing demonstrates your affection more than a gorgeous bouquet of freshly picked flowers. Our Nature's Bounty Bouquet is a premium yet reasonably priced option that will leave a lasting impression. With its lively colors and sun-kissed blossoms, this arrangement is a gift that will be cherished for years.

The Nature's Bounty Bouquet is a true masterpiece, featuring an array of deep red and orange roses, gerbera daisies, lilies, and more. The rustic woodchip basket adds to its natural charm, making it an ideal centerpiece for any dining table or accent piece for your home or office.

This stunning bouquet conveys messages of love, passion, gratitude, warmth, and purity. It is the perfect way to express your appreciation, send get well soon wishes, or simply brighten someone's day.

Our local florists handcraft the Nature's Bounty Bouquet, and it's available for same-day delivery throughout the United States and Canada. Place your order in advance to ensure that you receive a fresh and gorgeous arrangement at your doorstep.
Item No. C3-5153
Price: $74.95